Quality Carpet Cleaning Services
Whether your rugs have been damaged by water, stains, pets, or some other factor, the team here at Augustine can help! At Augustine Exterminators, our team provides cleaning services for both residential and commercial carpets. We use the most efficient carpet cleaning method on the market and truck-mounted steam cleaning equipment. We'll also combat pet odors and stains. Yes, even red dye stains! After your carpets are clean, we'll dry and de-humidify them to ensure that no lingering mold or mildew remains and apply a stain protector to help keep them in tip-top shape!
Why Do I Need My Carpets Cleaned?
Are your carpets dirty, stained, or in a state of disrepair? If so, these are all reasons to get them professionally cleaned. And here at Augustine, we can help with that. Many people would be tempted to throw their carpets away and start fresh, but there's actually another option! With our professional carpet cleaning services, we can take your dirty carpets or rugs and make them as good as new.
What Other Services Does Augustine Offer?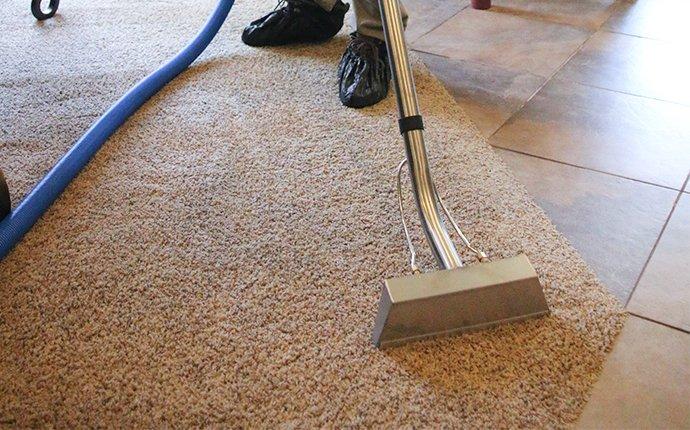 Rug Cleaning Services
Area and throw rugs often require different cleaning methods than wall-to-wall carpeting, which is why we offer this as a separate service. Most area rugs require cleaning once or twice per year, and we offer this service on a flexible basis, based on your needs. Rug cleaning is available for both residential and commercial properties. It is an especially popular service for restaurants. If you have an oriental rug, you don't need to worry. At Augustine, we use a different cleaning solution for oriental rugs than we do for regular rugs, ensuring that your rug receives the correct treatment to keep it in great condition.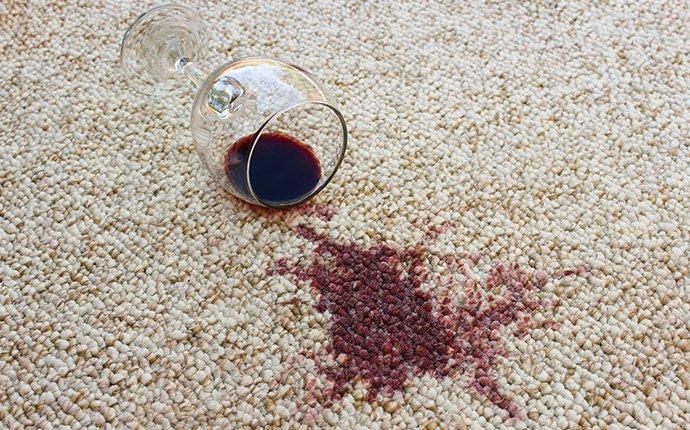 Stain Removal Services
Accidents happen. So when your carpet or area rug ends up with a stain you just can't seem to get rid of, the experts at Augustine can help. Regardless of the type of stain - from pet stains to wine stains - we can treat it! In addition, we also offer carpet and rug protectors, such as Scotch Guard, to protect your carpet or rug from stains in the future. Our one-time stain removal services are available for both residential and commercial properties.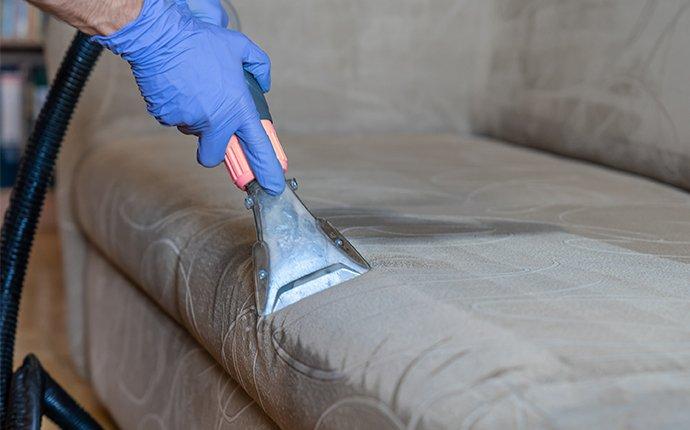 Upholstered Furniture Services
It's not only your floors and carpets that get dirty over time. Upholstered furniture also traps dirt, grime, pet fur, and dust. Cleaning your furniture on your own can be tricky without the right equipment or knowledge of how to safely clean the fabric without damaging or discoloring it. Augustine can provide the right equipment along with a knowledgeable service technician to clean your upholstered furniture thoroughly and safely. This service is available for both residential and commercial properties, as well as RVs, boats, and automobiles.
Get Started With Augustine Exterminators, Inc Today
For quality pest control, termite control or carpet and air duct cleaning, contact Augustine Exterminators!