Family-Owned Home Pest Control In The Kansas City Metro For Three Generations!
Established back in 1966, Augustine Exterminators has been a local, family owned and operated pest control company for over three generations! Now the largest independent pest control business in Kansas, you can be confident that our team of licensed and certified pest control experts are prepared to eliminate common pests on your Greater Kansas City Area property, such as ants, cockroaches, mosquitoes, rodents, termites, and more. Our services not only eliminate pests, but keep them from returning! When you partner with us for residential pest protection, your satisfaction is guaranteed, meaning we won't rest until you're satisfied with the results of your services. To get started, partner with us today!
Residential Advantage Quarterly Pest Control Program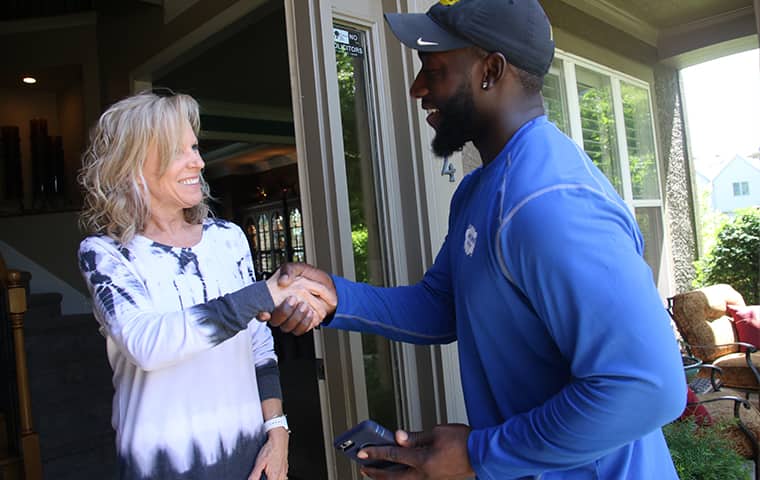 Our home pest control customers love our Residential Advantage Quarterly Pest Control Program as it covers the twenty-one most common pests in our Kansas and Missouri service area. With a quarterly treatment program, you'll never need to worry about a recurring pest infestation or an unexpected bill. If pests show up in between your scheduled visits, just give us a call. Our complimentary call-back pledge means we'll send a technician back to re-treat at no additional charge.
With our Advantage Quarterly Pest Control Program, our technicians customize each quarterly visit, using seasonally appropriate materials and methods to target the specific pests that are active and common during that time of year. The program offers:
General pest control (ants, cockroaches, seasonal invaders, etc.)

Professional rodent control services

Free termite control inspections

Four quality, seasonally specific, pest control treatments per year
At Augustine Exterminators, our proactive, quarterly pest control program utilizing Integrated Pest Management (IPM) strategies ensures that you're getting the most value out of your pest control treatments! This plan includes coverage for pest such as: ants (excluding pharaoh ants and carpenter ants), cockroaches, spiders (excluding brown recluse spiders), yellow jackets, wasp, hornets, bumble bees, beetles (excluding pantry, powder post and carpet beetles), rats, mice, crickets, millipedes and centipedes, box elder bugs, spider mites, pill bugs, snow bugs, and springtails.
* At Augustine, we offer our services with NO CONTRACTS, so you don't have to worry about getting locked into a service plan. Our word is our contract!
One-Time Pest Control Services
If you're not looking for a home pest control plan but would like to eliminate a current pest control problem in your home and on your property, then our one-time pest control treatments are the perfect option for you! With this service option, there are NO CONTRACTS REQUIRED, so you don't have to worry about getting locked into a service plan that you don't want.
* Our one-time services exclude bed bug treatments.
* Our one-time services do not include free re-treatments if pest problems re-emerge.
Professional Mosquito Protection Plan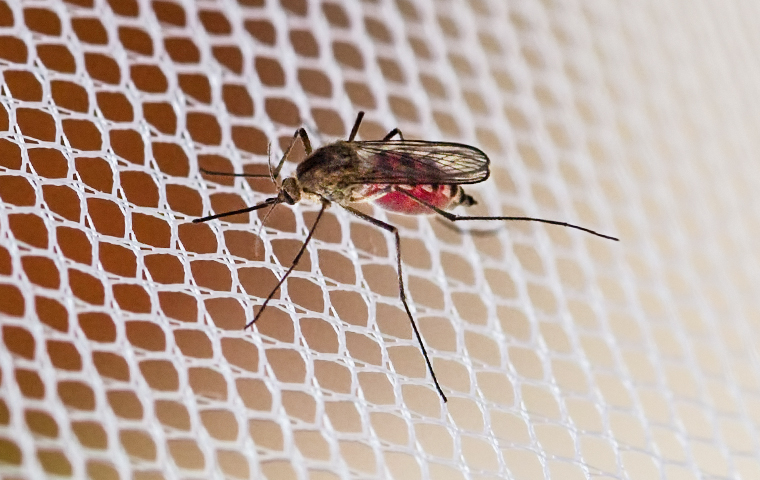 The Kansas City Metro area is overrun with mosquitoes from April to October every year. But you don't need to hide indoors! With our monthly mosquito protection plan, you can reduce the number of mosquitoes living on your property so you can enjoy your time outside while experiencing fewer mosquito bites. This monthly mosquito protection plan includes the following:
Free on-site evaluation and assessment

Up to seven service visits per year (April through October)

Gas-powered mist blowing treatments

Augustine's Satisfaction Pledge
Additionally, we also offer a one-time mosquito treatment designed to prepare your property for outdoor events. If you're looking to prepare your yard for a graduation, wedding, corporate event, or other parties where mosquitoes aren't on the guest list, then our one-time mosquito control services are for you!
Contact us today for a free quote for a one time service, or to learn more about our mosquito protection plans!
Why Choose The Home Pest Control Experts At Augustine Exterminators?
Since our founding back in 1966, the team of local pest control experts here at Augustine Exterminators has been in the business of controlling pest problems here in Kansas for over five decades! Today, we resolve our customer's pest problems through our extensive experience and education in the pest control industry, including the following:
A board-certified entomologist on staff.

A+ Better Business Bureau (BBB) and A+ Angie's List Rating.

QualityPro and GreenPro Certified.

Master Technician designation in Kansas.

Members of the Kansas Pest Control Association.

Members of the National Pest Management Association (NPMA).

Members of the Missouri Pest Management Association.

Employees with an average of seventeen years' experience in the company.

Trained, certified, licensed and insured pest control specialists on staff.

We utilize Integrated Pest Management (IPM) techniques in our pest control services.

We use the best professional-grade pest control products on the market and not generic substitutes.

We offer our services with NO CONTRACTS, so you don't have to worry about getting locked into a service plan.
Our Special Residential Pest Control Offers & Discounts
Here at Augustine Exterminators, we're happy to offer a wide variety of special offers, deals, and discounts for our home pest control customers.
We Love Referrals!
Participate in our referral program and earn a $25.00 bill credit! For each referral you provide that becomes an Augustine customer, we'll give you $25.00 off your next bill! In addition, we will deduct $25.00 from your friend's bill as well. There is no limit to the number of referrals you provide. Thank you in advance for your business!
Deferred Billing
Depending on your preference, for recurring services, we offer flexible payment options such as monthly and quarterly billing!
* A credit card or check routing number is required on file to spread out your monthly billing.
Prepay Discounts
If you'd like, you may prepay all of your annual services.
Our Senior Citizen & Military Discount
Military members and senior citizens can receive an additional 5% off the bill. To redeem this benefit, you must have a credit card and valid email address on file.
To learn more about our residential pest control offerings (monthly pest control plans, one-time services) or our professional mosquito abatement options, feel free to give us a call. In addition, if you're interested in getting started with any of our services for your Greater Kansas City area home or property, contact us today!
Request A Free Inspection
Complete the form below to schedule your no obligation inspection.