A suburb of Kansas City and a highly-rated place to live in Missouri, Lake Lotawana offers residents a more peaceful, rural feel to life. The community is welcoming, and plenty of cultural activities, restaurants, and outdoor opportunities await residents. However, pest issues can await home and business owners if you don't implement Lake Lotawana pest control.
At Augustine Exterminators, our team knows how important it is to keep insects and rodents away from your Lake Lotawana home or business. We strive to provide you with customized pest control solutions and ongoing pest maintenance plans to keep pests at bay. With our help, you can reclaim your home or business from any pest problem in the most stress-free way possible.
Contact us today for a free inspection.
Residential Pest Control In Lake Lotawana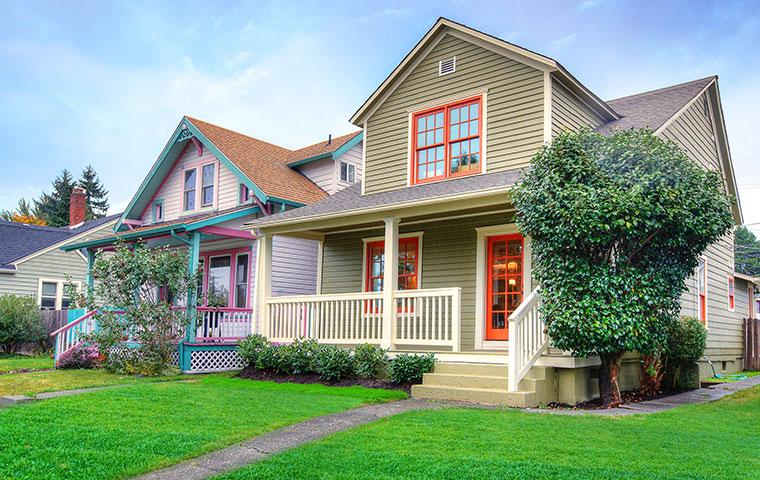 The company you trust for home pest control is a significant decision and one that you should make with complete confidence. After all, infestations of insects or rodents around your residence can result in sickness, safety issues, and an unpleasant environment for you and your loved ones. Instead of taking a gamble on pest control solutions, put your trust in Augustine Exterminators and let our dedicated, knowledgeable team help you with all of your home pest control needs.
Whether you need a one-time pest control solution, an ongoing maintenance plan for keeping pests at bay, or a consultation on which pest control services are perfect for your property, Augustine Exterminators is here. Contact us today to learn more.
Commercial Pest Control In Lake Lotawana
Nothing is worse for your Lake Lotawana business's health, safety, and reputation than an infestation of insects or rodents running wild over the property. Reliable commercial pest control is your first step for dealing with active infestations or protecting your business from future pest problems, which we at Augustine Exterminators pride ourselves on offering.
We design our commercial pest control offerings to meet the needs of your property, and we're happy to customize an Integrated Pest Management (IPM) plan to your business's specifications. By using IPM tactics, we can ensure that active pests are taken care of, and future pest problems are deterred by eliminating conditions that encourage pests to stay around your property.
Request a free inspection today to get started.
How Often Should I Have My Air Ducts Cleaned In Lake Lotawana?
Knowing when to get your air ducts cleaned in Lake Lotawana is usually something property owners don't think about, but it is important to be aware of the regular maintenance that your air ducts need. Routine cleaning of air ducts can help prevent build-ups in the system that reduce indoor air quality, cause sickness, host rodents or other pets, and encourage mold growth.
In most cases, your Lake Lotawana property will benefit from air duct cleaning approximately every three to five years. However, certain situations require cleaning your air ducts every one to three years:
Asthma or allergy sufferers will usually benefit from more regular cleanings, as the cleanings remove build-ups of dust and allergens that float around the home when using the air duct system.
If your property recently underwent renovations, you should consider air duct cleanings, as renovations create lots of dust, dirt, and contaminants that might settle in your air ducts.
Pest infestations, especially rodents, will often create problems for air ducts and the air quality of your property. Clean air ducts more regularly to prevent these pests and clean up after eradication of an infestation.
Contact Augustine Exterminators today for assistance with air duct cleaning in Lake Lotawana and learn how we can help you.
How To Recognize Flea Infestations In Lake Lotawana
Fleas can easily invade your Lake Lotawana property without you noticing due to their small size. However, a flea infestation will quickly become known as flea bites are received, and you, your pets, and your loved ones start feeling itchy. Here we discuss the most prominent signs of a flea infestation:
Pets on your property are itchy all the time; you may see fleas crawling around in their fur or on a brush if you run a comb through their fur.
You or those on your property have itchy bumps on your legs, arms, or other exposed areas that fleas can potentially reach and bite.
You see flea dirt or flea eggs in carpeting and other fabrics around your property; these dark items appear much like tiny coffee grounds and will turn red or rust-colored when touched with water.
If you are seeing any of these signs around your Lake Lotawana property, it's time to contact Augustine Exterminators and let our team completely eradicate this pest on your behalf.