Augustine Exterminators, Keeping Your Greater Kansas City Businesses Pest-Free Since 1966!
If you're not careful, a single pest sighting in your business can damage your reputation, scare away customers, distract employee's and even lead to the shutting down of your business. If you're in need of commercial pest control, let the Kansas and Missouri pest control experts at Augustine prevent pest problems in your establishment and help you get back to focusing on your business.
As the largest independent pest control provider in Kansas, Augustine Exterminators has the experience and knowledge to keep your business free from pests. Protecting since 1966, we've worked hard to earn our A+ Better Business Bureau and Angie's List ratings! To meet the needs of our commercial customer, we offer a wide range of pest control solutions to eliminate a variety of common business-invading pests. Additionally, all of our commercial pest control solutions are applied by certified, licensed applicators.
Our Commercial Pest Control Offerings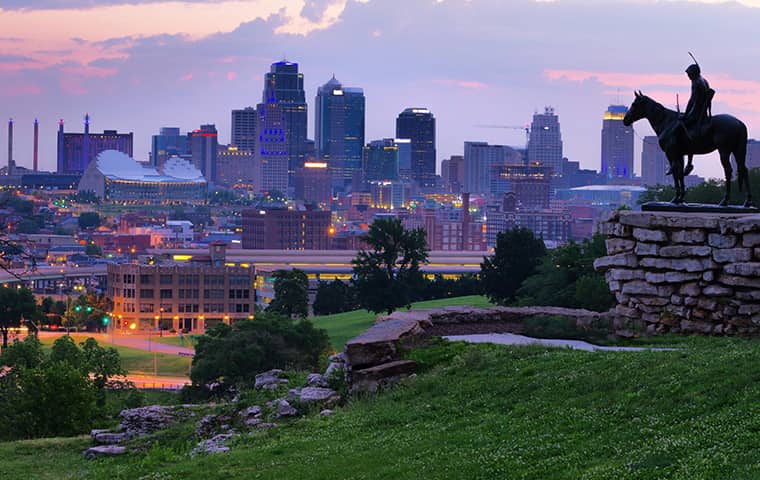 Here at Augustine Exterminators, our commercial customers can choose from our monthly, bi-monthly, or quarterly general pest control treatments. If those options don't meet the needs of your organization, we'll also customize an IPM treatment plan to ensure that you can operate in a pest-free environment.
At Augustine, our commercial pest control services include treatments for a wide variety of common pests in our area including bed bugs, ants (including carpenter and Pharaoh ants), beetles (including pantry, powder post, and carpet beetles), boxelder bugs, clover mites, spider mites, cockroaches, crickets, centipedes, millipedes, pill bugs, sow bugs, spiders, stinging insects, rodents, and much more.
In addition to our commercial pest control plans, we also offer the option to add on the following pest control services:
If you haven't yet invested in professional pest control for your Greater Kansas City area business, we highly recommend that you do so. At Augustine, we offer the highest quality commercial pest control services available to help local businesses here in Kansas and Missouri operate without the threat of pest infestations. Through the use of Integrated Pest Management (IPM) techniques, our highly trained pest control technicians will eliminate and prevent pests using the latest technology and innovations available in the industry today.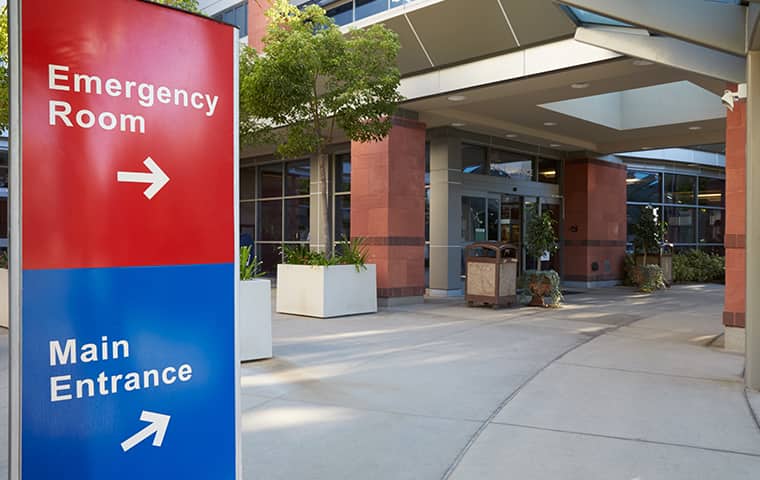 Hospitals & Medical Facilities
When you're responsible for managing a hospital or medical facility, your focus should be on providing high-quality patient care, not on pests! And at Augustine, we can help with that. Partner with us and we'll take care of pests so you can get back to what you do best!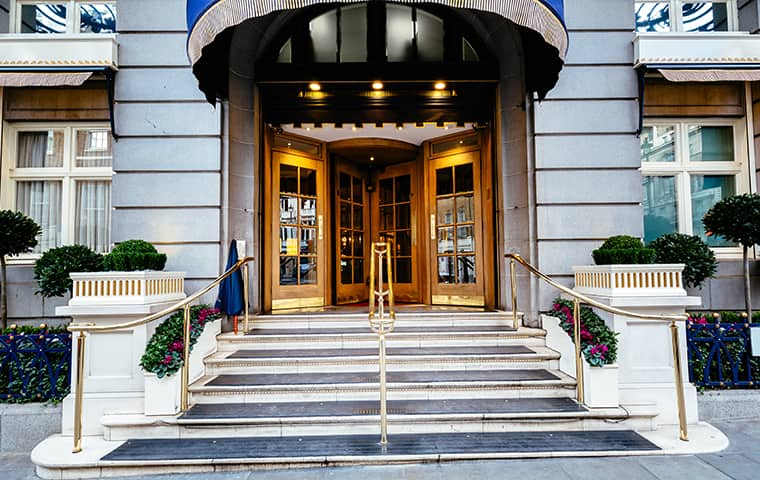 Hotels & Motels
Pests can send your guests packing faster than they can repack their suitcases, but not before they snap some photos and leave a negative review. Protect your reputation and maintain a pest-free environment that keeps guests returning with our pest control plans.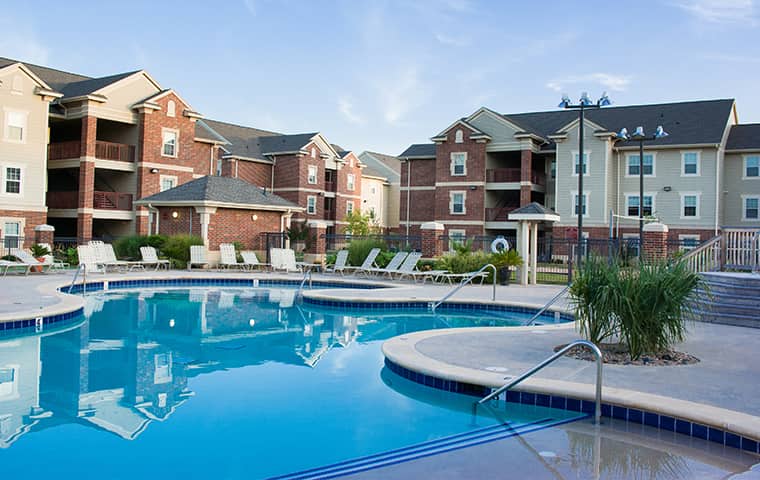 Apartment Complexes
The close living quarters of apartment complexes can make keeping up with pest control a challenge, but it's no match for our team with over five decades of pest control experience. We happily service apartment complexes to eliminate and prevent pest infestations.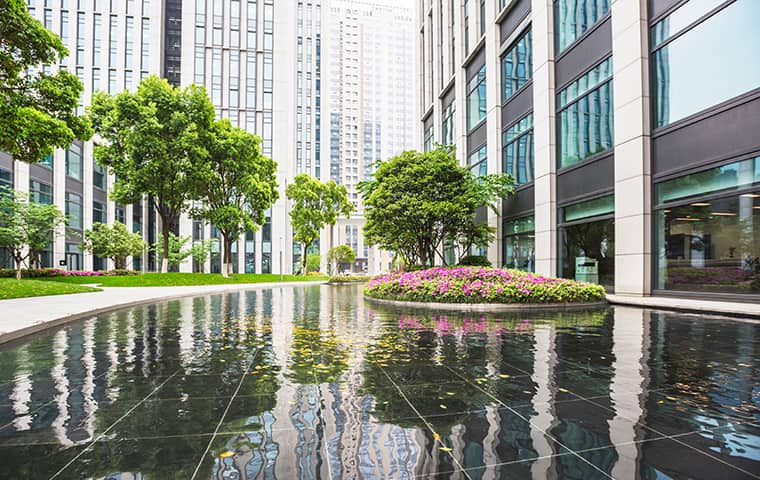 Office Parks & Municipalities
Office and government workers have a job to do, and that job description rarely includes pest control, or at least it shouldn't. To eliminate unwanted pests from office and municipality buildings and keep them out, invest in commercial pest control from Augustine.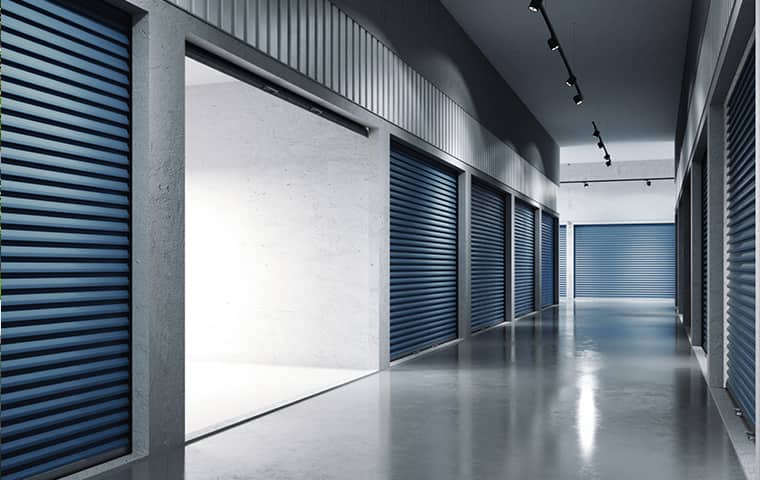 Storage Facilities
Wherever there is furniture and a variety of belongings coming to and fro, there will be pests! Our commercial pest control solutions are ideal for storage facilities and warehouse environments and can often be applied on the exterior to form a protective barrier against pests!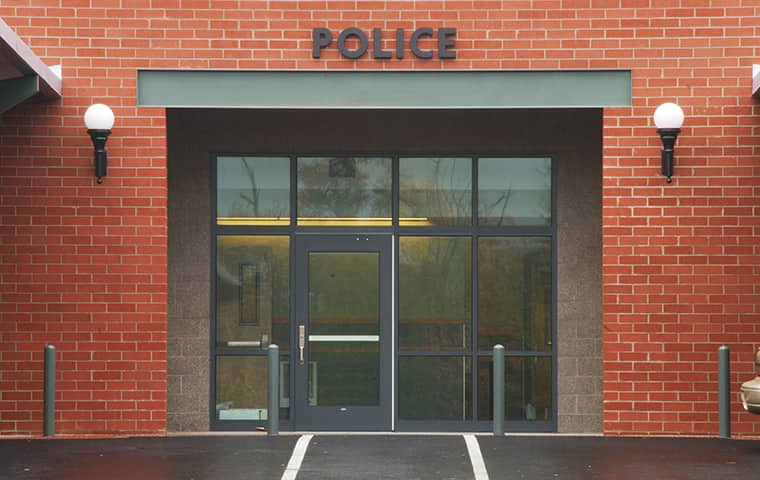 Firehouses & Police Stations
The brave men and women who choose to serve their communities as firefighters and police officers shouldn't have to deal with keeping their stations free from pests as well. That's where we come in. We can help eliminate pests from fire and police stations and keep them out!
Restaurants & Bars
Though all businesses can be at risk of pest infestations, food service establishments are especially susceptible to pest problems, and therefore need a higher level of pest protection. With our bi-monthly pest control services, we can keep your restaurant or bar pest-free all year round.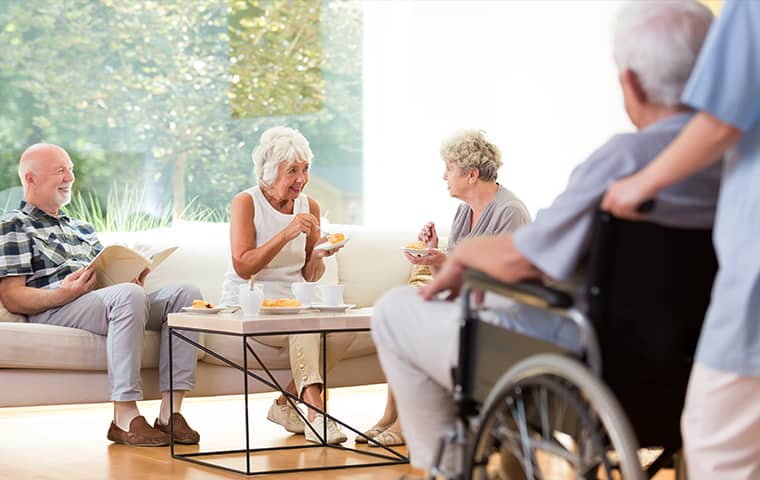 Assisted Living Facilities
When it comes to caring for the elderly, special care needs to be taken to provide a safe, sanitary, and pest-free environment. With our customized pest control services, we can ensure that your nursing home or assisted care facility is protected against pest invaders.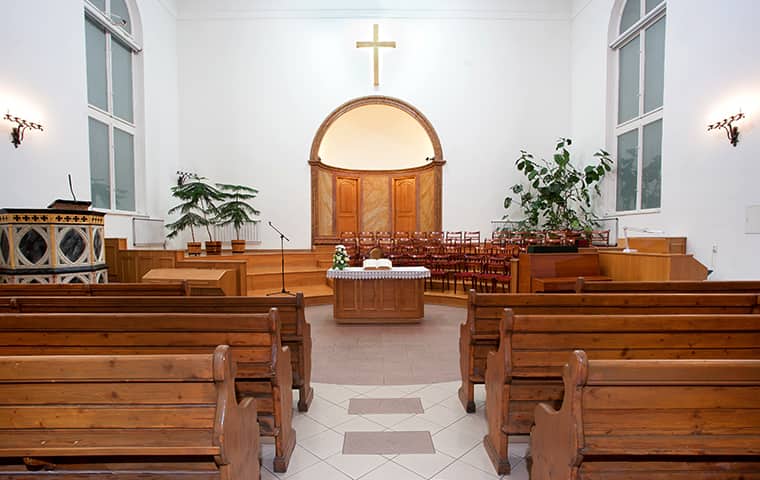 Churches
If you're struggling with pest problems in your church or other religious building, it's important to take action to get rid of them. With our quality pest control plans, we can work to not only eliminate current pest infestations, but also create a lasting barrier of pest protection!
Why Choose Augustine Exterminators For Commercial Pest Control?
If you're unsure about the type of pests you're up against, feel free to give us a call. We'll schedule an appointment to inspect your facility and the surrounding property and provide you with a free quote for the appropriate pest control plan. If you're struggling with pest problems in your establishment, let us help keep your business pest-free!
* Please note, our free quote offering applies to all commercial services except bed bug treatments.
We are a local, family-owned pest control company established in 1966.

We are the largest independent pest control business in Kansas.

We offer our services with NO CONTRACTS, so you don't have to worry about getting locked into a service plan. Our word is our contract!

We service an extensive area, covering both Kansas and Missouri.

We have an on-staff board of certified entomologists.

We utilize Integrated Pest Management (IPM) techniques in our pest control services.

We have a dual-state certification, our technicians are certified in all areas of pest control and continue to receive industry training throughout the entire year.

We are a QualityPro and GreenPro Certified pest control company.

We have received an A+ rating from both the Better Business Bureau (BBB) and Angie's List.

Our employees have an average of 17 years of experience working with Augustine Exterminators

We are members of both the Kansas Pest Control Association and the Missouri Pest Management Association members.

We are members of the National Pest Management Association.
For more information about our commercial pest control offerings or to get started with a pest control plan for your business today, contact Augustine Exterminators!
Request A Free Inspection
Complete the form below to schedule your no obligation inspection.