Quality Pest Control Services For Kansas City, Kansas
Kansas City might offer its residents the best of both worlds, (a bustling downtown with great amenities and rural areas with small-town charm), but it also offers some things that aren't so great. We are talking about pests. However, one benefit to living in Kansas City is having your family and property protected from pests with the help of Family Pest Control. Since 1966 we have been protecting homes and businesses in the greater Kansas City area from insects and rodents. To learn more about our exceptional general pest control, termite treatment, mosquito control, and other quality services, give us a call today.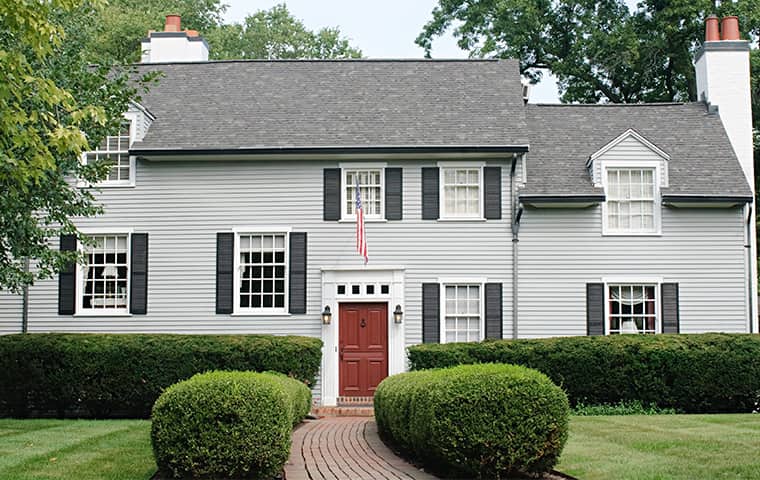 Residential Pest Control In Kansas City, KS
Augustine Exterminators, INC. is proud to offer guaranteed residential pest protection to eliminate common household pests. Ants, cockroaches, mosquitoes, rodents, and termites are no match for our licensed and certified pest control experts. Our Residential Advantage Quarterly Pest Control Program offers the services needed to keep pests out of your Kansas City home throughout the entire year. The program offers:
General Pest Control

Rodent Control Services

Free Termite Control Inspections

Four Season-Specific Treatments Per Year
To discover more about our quarterly pest control program or our other residential pest control services, reach out to Augustine Exterminators, INC today.
Carpet Cleaning Services Available In Kansas City, KS
At Augustine Exterminators, INC we do more than just keep pests out of your home. We also keep carpets clean and looking like new! We provide the services needed to clean your carpets, removing dirt, stains, water damage, and more, leaving you with clean carpets that look like they have just been purchased. Benefits of choosing Augustine Exterminators, INC to meet your carpet cleaning needs:
We use the most efficient carpet cleaning method on the market.

We use truck-mounted steam cleaning equipment.

After cleaning we dry and dehumidify the rugs to ensure no mold or mildew remains.

A stain protector is applied after cleaning.

We offer monthly and quarterly treatment plans.

We offer a residential carpet cleaning special which includes a 5-room deal to help you clean all your carpets.
To learn more about getting your carpets back to their original glory, contact the carpet cleaning specialists at Augustine Exterminators, INC.
Commercial Pest Control In Kansas City, KS
Augustine Exterminators, INC is the largest independent pest control provider in Kansas. Our business is to keep your Kansas City business free of pests. We protect hospitals, hotels, motels, apartment complexes, storage facilities, office buildings, and more from invasive, damaging, and reputation-ruining pests.
To guard commercial properties against pests, we provide the option of monthly, bi-monthly, or quarterly pest control treatments. We protect businesses from pests through Integrated Pest Management and by utilizing the latest technology. We can customize plans to ensure all your business's pest control needs are met. To learn more about our commercial pest control offerings, contact us today!
Guide To Termite Control In Kansas City, KS
Keeping termites out of your Kansas City home is vital to protecting it from structural damage. Over time, wood-eating termites can cause extensive and expensive damage. To keep destructive termites out of your home, Augustine Exterminators, INC offers the following termite control services.
Termite Control Inspections

Tailored Termite Treatment Options

Liquid Termite Treatments (Termidor®)

Termite Baiting System (Advance® Termite Bait System)
For the most comprehensive protection against termites and common household pests, implement our Platinum Program. It combines our termite baiting program with our Advantage Quarterly Pest Control Program. To learn more about keeping termites out of your home or to schedule a termite inspection call Augustine Exterminators, INC today.
All The Problems Dirty Air Ducts Bring To Kansas City Homes
Dirty air can cause many problems. Air ducts act like magnets for airborne particles like dust and pet dander. They can create a haven for allergens. They can also host everything from dust mites and fungi to bacteria and mold growth, making allergies worse.
Beyond that, unclean air ducts can serve as pathways for pests. Damaged vents, for instance, can attract birds and rodents without regular inspections and cleanings.
Various factors can impact air quality. While air filters help, their efficiency diminishes over time due to build-up. Bacteria, dead skin cells, and dust can form a film in air ducts, increasing the likelihood of mold and harmful bacteria growth. And since the air passing through dirty vents carries allergens, it only compounds indoor air quality issues.
You can take many steps at home to keep the air clean, like regular vacuuming, dusting, and deep cleaning carpets, especially if you have pets.
Still, professional maintenance is crucial. Call Augustine Exterminators today to learn how to minimize the negative impacts of dirty air ducts on your home's air quality with air duct cleaning in Kansas City.
Why The Dryer Vents In Your Kansas City Home Need Regular Cleaning
Regular dryer vent cleaning is crucial mainly because of the significant risk of structural fires. Over 12,000 dryer fires occur annually, with clogged vents being the leading cause. Our cleaning services aim to mitigate these hazards.
The Augustine Exterminators experts have truck-mounted vacuum equipment that efficiently cleans dryer vents. Our process starts with extracting lint and debris using specialized tools and then cleaning the outside part of the vent. This thorough approach ensures total removal from both ends.
Most of the lint from your laundry escapes the lint trap and accumulates in the vent system. It hinders airflow, reduces energy efficiency, and heightens the risk of fires. But with regular, scheduled maintenance, you can prevent these issues and enjoy benefits like faster drying times and reduced fire and carbon monoxide risks.
If your drying times seem longer than usual, your dryer is overheating, or you smell unusual odors on your laundered clothes, you might need dryer vent cleaning.
Contact Augustine Exterminators today to ensure optimal dryer performance and safeguard your home from fire hazards with our dryer vent cleaning services in Kansas City.
Five Tips To Reduce Mosquitoes Around Your Kansas City Property
Mosquitoes are pests that must stay far from your property as they can inflict very itchy bites and transmit diseases.
Here are five practical tips to get started:
Eliminate standing water: Mosquitoes require stagnant water to lay eggs and breed. Inspect your property for areas where water collects, especially clogged gutters and forgotten containers in your yard, and empty and clean them regularly. Treat any stagnant water sources you prefer to keep, like ponds and birdbaths.
Maintain your yard: Keep your lawn well-trimmed and bushes pruned. Mosquitoes rest in shady, preferably overgrown areas during the day. By reducing these resting spots, you can quickly discourage mosquitoes.
Consider mosquito-repelling plants: Flowers, like lavender, or herbs like mint and catnip, help keep biting pests away. They can also beautify your yard.
Install screens: Window and door screens can prevent mosquitoes from entering your home. If you already have some, check if they need repairs to maintain effectiveness.
Consider outdoor fans and lighting: Mosquitoes are weak fliers. You can deter them with a strong breeze, like the air currents from outdoor fans. Additionally, yellow or LED lights attract fewer mosquitoes than traditional incandescent lights.
These prevention measures are especially effective outside of peak mosquito season. Still, you can significantly reduce their population around your Kansas City property with the proper mosquito treatment strategies. Call us, to get started on our mosquito control services in Kansas City and our experts will review your options, including EPA-registered insect growth regulators, backpack misters, and more.
Tips To Prevent Ant Hills Forming On Your Kansas City Lawn
Ants may be tiny, but their colonies can grow to large numbers and take over your property in no time.
The following helpful tips can help you prevent ant hills from forming on your lawn:
Keep your grass healthy: A well-maintained lawn is less attractive to ants. Regularly mow your grass to an appropriate height, ensure proper watering, and fertilize it when necessary.
Remove food sources: Keep your lawn free of food debris like fallen fruits or pet food. Ants need food sources to bring back to the colony for it to thrive. Eliminating them discourages ant activity.
Seal entry points: Seal cracks around your foundation and gaps in your home to prevent ants from entering when scouting for food and later moving to your lawn.
Trim vegetation: Overgrown trees and bushes that touch or overhang your lawn often become pathways for ants to reach your yard and your home.
Request an inspection: Regularly inspect your lawn to catch ant activity early. If you notice potential nesting sites, address them promptly with help from the pros.
These tips can help prevent ant hills from forming on your Kansas City lawn. But if your best efforts are insufficient, Augustine Exterminators can help with safe and practical ant pest control services you can rely on.
Request A Free Inspection
Complete the form below to schedule your no obligation inspection.