It's Termite Season In Kansas City Again; Are You Ready?
March 16, 2020
You know there is a problem when termites start flying. It's troubling enough that they can eat homes from the inside out, but for them to start taking flight, something must be up. If you are seeing flying termites around your home, we have some bad news for you, termite season has found you, and your home is at risk. If you have not yet seen flying termites around your home, there might still be time. Here are some ways you can prepare for termite season here in Kansas City.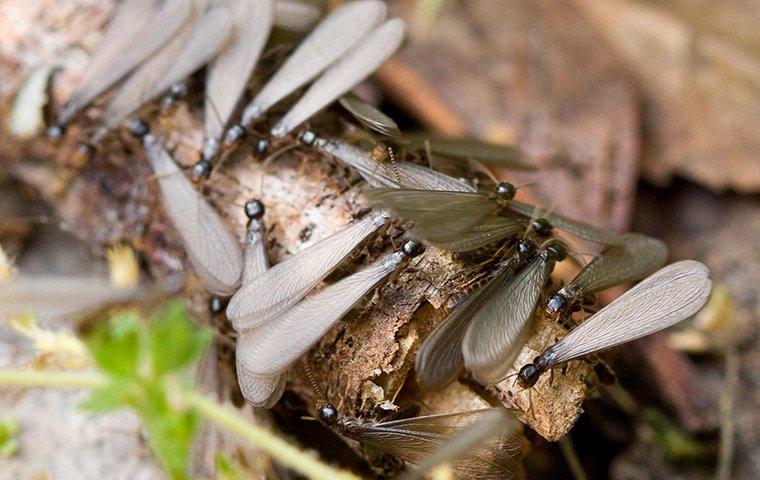 What Are Termite Swarmers?
Termite swarmers are more than just flying termites. They are winged reproductives (kings and queens). During termite season, these flying wood eaters are spawned from fully mature termite colonies and tasked with the sole job of finding new places to build nests. Due to being bad flyers, new nests are often built close to the original colony, no more than a mile away, tops. This is bad news if you are seeing swarmers around your property. It means there is definitely a fully mature termite colony nearby, perhaps already eating away at your home.
Other Signs Of A Termite Infestation
Of course, you'll want to know termites are around before swarmers ever show up. To do this, here are some warning signs that your home might be dealing with a termite infestation.
There are mud tubes running up your home's exterior.

Floorboards are becoming more and more squeaky.

Your wallpaper or paint has mysterious bubbling happening behind it.

You are finding what appears to be sawdust (frass) near structural wood in your home.
With prolonged termite activity, you will start to notice other more severe signs such as dipping floorboards, buckling walls, and other major structural damage.
How You Can Protect Your Home Against Termites
Most termites will invade your home from the ground, however, during termite season there is the added threat of termite swarmers. To keep termites out of your home, here are some prevention tips we recommend.
Create a non-wood barrier between your home's wood and the exterior soil.

Do not use wood-based mulch near your home's exterior walls.

Clean clutter from your yard, especially organic and wood-based debris.

Seal up gaps and cracks in your home's exterior foundation using a caulking gun.

Repair ripped or torn screening.

Fix leaks inside your home and make sure your gutters are in good working order.

Install dehumidifiers in particularly humid areas within your home.

Store firewood at least 30 feet from your home's exterior.
What To Do If You Spot Termites In Your Home
If you have seen flying termites or their wings in or around your home, it is time to get the professionals involved. Even if you are certain your home is termite-free currently, we still recommend investing in quality termite control for your Kansas City home. The last thing we want is for termites to pull a fast one on you. Not so fun fact, termite damage is not covered in most homeowners' insurance.
At Augustine Exterminators INC, we are dedicated to providing unmatched termite control services. With Augustine on your side, your home will receive everything it needs to not only get rid of termites but to keep them away as well.
Give your home the gift of termite protection and give us a call today. We will send one of our friendly licensed professionals your way to make sure the job gets done right.