The Easiest Way To Keep your Kansas City Home Bed Bug Free
September 15, 2022
Finding any pest crawling around your property can be upsetting, but there are certain pests that really freak people out more than others. One of the most invasive and disturbing species that homeowners in Kansas City Metro have to deal with is the bed bug. These tiny pests consume a blood meal by biting humans, and they usually come out while we are asleep as they can sense the increase in the carbon dioxide we give off once we doze off.

Since Kansas City and Overland Park homes are at-risk for termites, Augustine Exterminators, INC is here to explain what you're up against and how you can find back.

The thought of having bed bugs around your mattress waiting to get something to eat out of you is extremely unsettling, and the other issue with bed bugs is that they are invasive and nearly impossible to remove using DIY methods.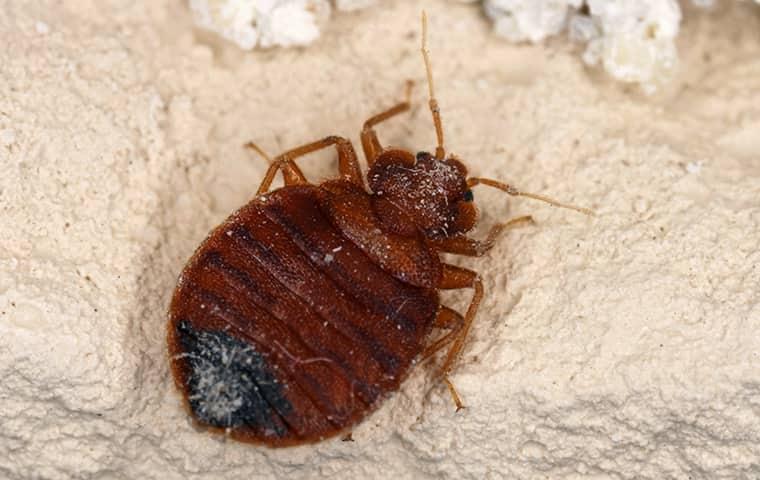 Signs Of Bed Bug Infestations
One of the reasons bed bugs are so difficult to control is that they often go unnoticed, at least at first. They are easily mistaken for other pests such as ticks or fleas, so knowing what they look like is the first place to start. Bed bugs are reddish-brown and oval-shaped. They are only about the size of an apple seed when fully grown.

Since bed bugs are notoriously expert hiders, there are a few other signs of bed bug activity you should know about that you might notice first. These include:
Small red bite marks in zigzag and line patterns on exposed skin
Blood stains on mattresses, sheets, and pillows
Brown stains that look like smear marks on bedding, furniture, or even walls
If you've noticed any of these warning signs of bed bugs, call a professional immediately for help.
How Are Bed Bugs Getting Into A Home?
While some pests might get inside from the outdoors and around your yard, bed bugs are different. They are instead picked up while traveling and brought back to homes. Bed bugs don't actually hitch rides on people. Instead, they will attach to purses, bags, luggage, or clothing.

The other thing to note is that you can pick up bed bugs almost anywhere. They are common in places with beds, but they can also live in all kinds of businesses. Some frequent bed bug hot spots include hospitals, laundromats, hotels, buses, airports, and schools. If you're traveling through the Kansas City metro area, it can be shockingly easy to pick up bed bugs.

Bed bug infestations can also begin when secondhand items are purchased that already have bed bugs on them. These items can include mattresses, sheets, comforters, blankets, curtains, clothing, furniture, and even appliances.
The Effective Way To Remove Bed Bugs
The truth is that bed bugs are nearly impossible to remove without assistance. They reproduce quickly and can spread throughout the entire home. Most products you get at the store to remove them will only get some of the bed bugs, but the population will end up coming back.

Instead, let the bed bug control experts at Augustine Exterminators, INC assist you. We start by inspecting your home throughout to identify if bed bugs are present or not. Next, we work with you to make a treatment plan and come up with a proposal.

We also provide you with a list of ways to prepare your home for the initial treatment. Our treatments include addressing cracks and holes around the walls and in the seams of all furniture. Lastly, we offer follow-up services to ensure that all of the bed bugs are gone.
Call Us To Remove Bed Bugs From Your Home Today
If you've noticed any signs of bed bugs around your home in greater Kansas City and Overland Park, contact our pest removal team at Augustine Exterminators, INC. We will work with you on a one-on-one basis to eradicate the current infestation and ensure that bed bugs are kept away throughout the year.

Just give us a call to request a quote or learn more.