Termite Control: Inspection & Treatment Of These Silent Home Invaders
April 3, 2015
A typical pest found in houses throughout Kansas City during the spring and summer months are termites. These pests, like many others, can be quite annoying, but - most importantly - extremely destructive to your home. If left untreated, termites can wreak havoc on your property and cause significant damage in as little as 6 months. They are frequently confused with carpenter ants, which can also be a serious problem.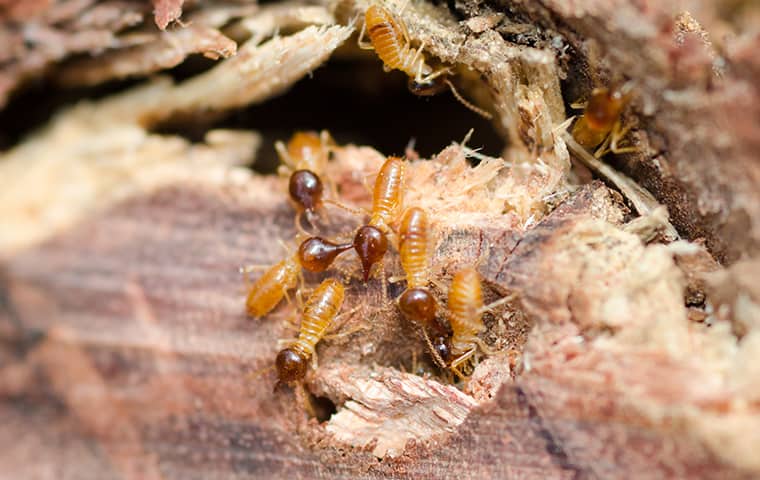 Spotting a few of these pests around your house is normal, but if you notice big swarms of either, help from professional termite control exterminators should be sought. Augustine's team of professional and experienced termite exterminators can help evaluate the situation and determine if a problem exists to provide the best treatment option available. With do-it-yourself methods in the market that involve harsh chemicals, it's best to let our professionals assess and address the problem.
We provide full termite inspections for both your current home as well as one you may be looking to buy. We're proud to say that we utilize leading-edge termite insecticides and bait systems from BASF Pest Control Solutions such as Advance® Termite Bait System and Termidor® termiticide/insecticide.
Let Augustine Services, a trusted termite control company in the Kansas City area - including Blue Springs, Lee's Summit, and Olathe - be your choice when protecting your home from termites. We're proud to be pioneers in the industry, engineering new standards for ways of eliminating and controlling bugs and pests. Contact us today to schedule a free inspection and learn more about our Platinum Program, which combines Augustine Service's termite baiting program with our Advantage pest control program.