Spring Is Here!
April 19, 2013
Spring is here in Kansas City - sort of! While it seems to come and go, one thing is for certain: pests are here - and with them, the need for proper pest control and termite control. With spring, Augustine Exterminators, Inc. wishes to reach out, answer your questions, and provide an ongoing dialogue throughout this blog. We will discuss protecting your home, health, and possessions from the annoyance, loss, and occasional pain that can be caused by insects, rodents, and other pests.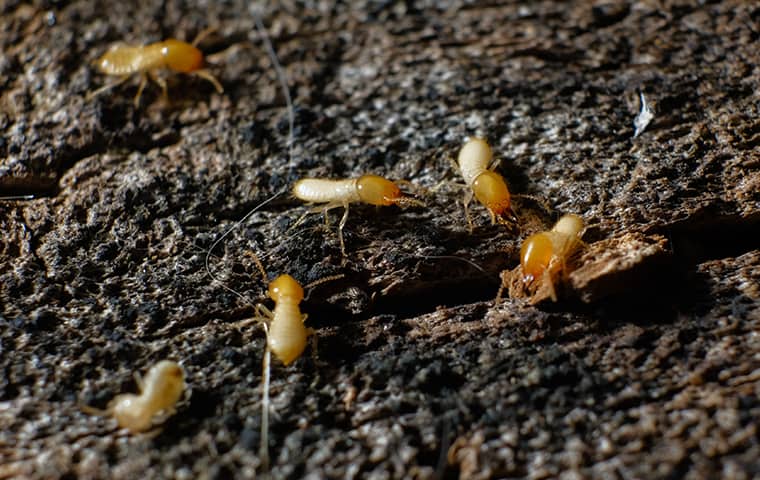 Yes, it is the start of the annual insect season and they are here – big time! Two of the most common sightings in Kansas City during this time of the year are ants and termites. Many people confuse the two, and that is what the beginning of this blog will be all about!
Most of us know that termites can cause serious damage to our homes and other structures, but fewer people know that one type of ant can also cause serious, though not as wide-spread, damage. Knowing which is which will begin to take us through a successful battle against them.
We all know that if we see little mud tubes inching up the foundation walls, either inside or out, that termites are present. The same for mud-and-sawdust-packed tunnels in wood. Many of us have seen or heard about a scattering of gray wings on the floor along walls. Yes, those are termite wings!
But what about seeing the insects themselves? How can we tell them apart? At some point, many will have wings, while at other times they will not have them. Whether they have wings or not, the shape of their antennae and the thickness of their waists are a sure giveaway!
If you determine that what you are seeing is not a termite infestation, and that your property is safe from destruction, don't breathe a sigh of relief quite yet! If they are longer than 1/4", they are likely carpenter ants - also potentially destructive to houses, wood fences, ornamental timbers, and even trees. This is the time to call Augustine Services at 913-362-4399 for an in-depth consultation.