Let Kansas City Mosquito Treatment & Control Specialists Provide The Protection You Need This Summer
April 12, 2017
Ahhhhh, summer in Kansas City - warm weather, lazy pool days, and the smell of barbecue on the grill! What more could you ask for, especially after our extra rainy spring? Speaking of rain, did you know that wet and damp conditions are the ideal breeding ground for mosquitoes? As we welcome summer back to the midwest and enjoy outdoor vacations and activities, it's also a good time to address those pesky invaders that enjoy this time of year.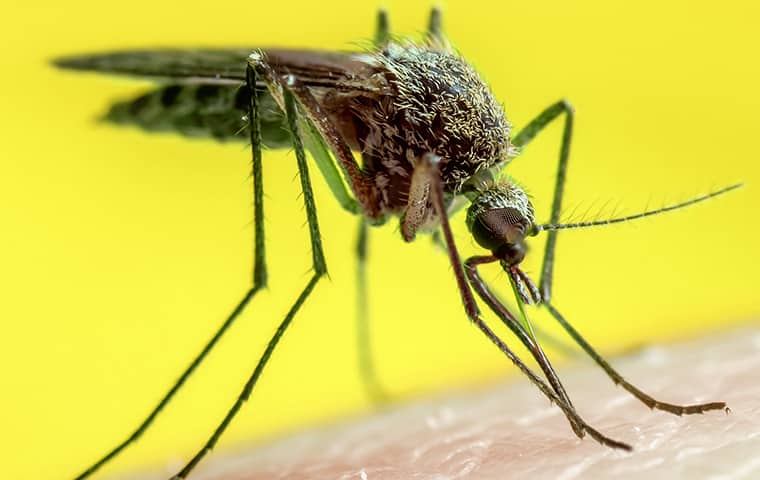 April through October are prime breeding months for mosquitoes in Kansas City and surrounding areas. Aside from the painful and annoying bites they deliver, mosquitoes also carry a variety of harmful diseases, such as West Nile and Zika virus. Let the mosquito control experts at Augustine Exterminators help create a stress-free outdoor space that you can enjoy all season long.
Augustine Exterminators offers the best mosquito treatment and control services for residential and commercial property throughout the Kansas City metro area in both Missouri and Kansas. The best opportunity for control of mosquito populations around your home or business is while they are in the larval and pupal stages, and the most effective means of mosquito control is to manage or eliminate their breeding sites. Unless this is done, management of the problem is temporary, at best.
Our technicians will perform an onsite evaluation of your home or business, showing you how to eliminate breeding sites and recommending an appropriate treatment program suited to your needs.
Augustine Exterminators treats mosquitoes with prevention programs developed by Syngenta - a global leader in mosquito control. As a leader in the fight against mosquitoes and mosquito-borne diseases, Syngenta works with its global partners to improve the quality of health and life for people around the world.
By hiring our experienced professionals, you'll gain peace of mind knowing that our mosquito control specialists will take care of your problem in a safe and effective manner. Augustine has long been a respected local business serving Kansas City, Overland Park, Leawood, Lenexa, Olathe, Lee's Summit, Blue Springs, and beyond. Let Augustine Exterminators be your choice when choosing effective mosquito treatment for your residential or commercial property. Contact Augustine Exterminators today at 913-362-4399, or click here to schedule an appointment.
Bothered by other pests besides mosquitoes? Learn more about Augustine's pest control options for your home or business, as well as our professional termite control services.