Is Your Pest Control Company A "Full-Service" Company?
May 1, 2018
Believe it or not, all pest control companies are not the same. Unfortunately, for the pest control industry, the common misconception is that the services provided by exterminators require little training, minimal skill and questionable levels of expertise. Consumers often believe it's normal for their pest control company to come out a few times a year, spray around their house (with who knows what type of pesticide), and leave a bill in the door with little or no interaction with you, the homeowner, before moving on to their next stop. What's sad about that perception is that in many cases, it's reality.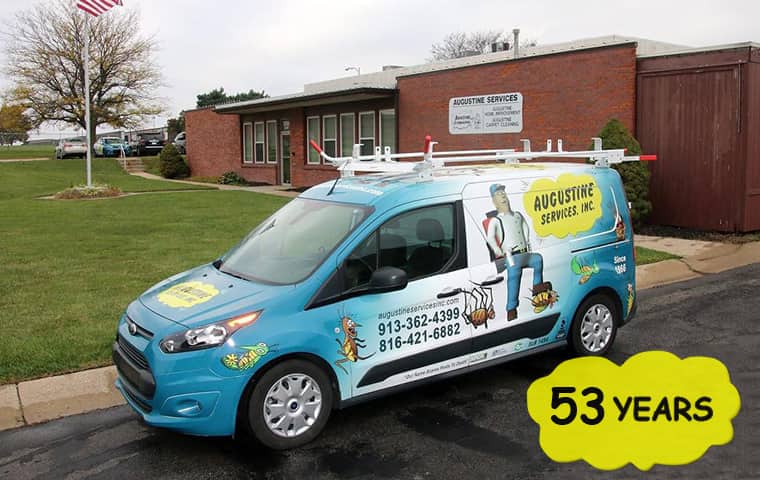 The pest control industry, like many service industries, is plagued with unskilled, unlicensed, uninsured, fly-by-night operators that take advantage of unsuspecting consumers and give the rest of the industry a black eye. The reality is that legitimate pest control companies spend huge portions of their operating budget making sure that they comply with all rules and regulations in place at both the federal and state levels. Legitimate Pest Management Professionals (PMPs) like Augustine Exterminators, Inc. have the required operating licenses, the required amount of insurance, and most importantly, employ highly trained, fully licensed technicians. Technicians that take pride in their industry, and care about the well-being and satisfaction of their customers.
Even within the group of PMP's that operate within the law and the rules and regulations outlined by the applicable federal and state government agencies - not to mention having the appropriate business licenses required by the city within which they operate - there are dramatic differences in the quality and the types of services these companies provide. A company may be licensed, insured, and employ technicians with adequate training; however, they may limit their scope of services to the most basic levels of pest control.
Most consumers are completely unaware that there is a big difference between a registered technician and a certified applicator. A registered technician is legally allowed to apply pesticides, but with the understanding that the technician is working under the supervision of a licensed certified applicator; most likely the company's owner or a manager. Certified applicators have taken the initiative to undergo multiple hours of additional training and field work required to pass a state certification exam. In addition, a certified applicator has taken on the responsibility of accruing additional hours of ongoing education and training required to maintain their certification.
Generally, companies that are not considered full-service pest control companies employ only registered technicians to perform rudimentary levels of pest control. Augustine Exterminators is NOT one of those types of companies! Augustine Exterminators is a full-service pest control company that takes every aspect of the industry very seriously.
Our Pest Control Services
Augustine Exterminators provides complete pest control and termite services, meaning much more than spraying the exterior of your house, leaving a bill in the door, and moving on to the next stop. Our technicians are highly trained, certified applicators who take their profession seriously. They understand that being a pest management professional requires the implementation of Integrated Pest Management (IMP) practices. Our technicians understand the importance of inspection and assessment of a situation. They know that identification of the pest is critical to remediating the issue. In addition, they are trained to take all variables into account in deciding on a course of action.
Augustine's certified applicators take pride in dealing with difficult situations that other companies shy away from. These difficult pests include brown recluse spiders, yellow jackets, cicada killers, carpenter bees and other stinging insects, carpenter ants, and of course, termites. Augustine employees understand the importance of communication with our customers, making sure that the processes and methods we utilize to remedy a situation are clearly explained, and making sure our customers understand the role they need to play in partnering with us to eliminate their pest problem and maintain a pest-free environment.
With Augustine Exterminators, you can feel confident that the technician servicing your home or business is trained to not overlook (or worse yet, ignore) potential or existing problems. For example, many consumers don't realize that some pest control companies do not do termite work. Can you imagine hiring a plumber that only unclogs toilets but doesn't deal with leaking pipes, garbage disposals, or hot water heaters? How about hiring an electrician that will change a light bulb, but won't replace an electrical outlet or install a ceiling fan? Hiring a pest control company that only does general pest control (companies that only spray around your house without paying attention to possible termite issues or other wood-destroying insects) is close to the equivalent to hiring the sub-standard plumber or electrician.
Schedule Pest Control Today
All pest control companies are not created equal! By hiring a full-service pest control company like Augustine Exterminators for your pest control needs, you can feel confident that your home and family will be protected from all pest-related issues! Reach out to Augustine Exterminators today!