How To Tell If You Have Bed Bugs In Your Greater Kansas City Home Or Business
September 10, 2021
Bed bugs are like death and taxes: pretty much inevitable. It's not that bed bugs simply manifest themselves inside of homes, but these pests are difficult to avoid in the modern sense of the word. There was a lapse in both bed bug activity and spread for several years back in the 20th century, but in today's travel-heavy and high-octane environment, this is no longer the case. Identify the most visual signs of a bed bug infestation below.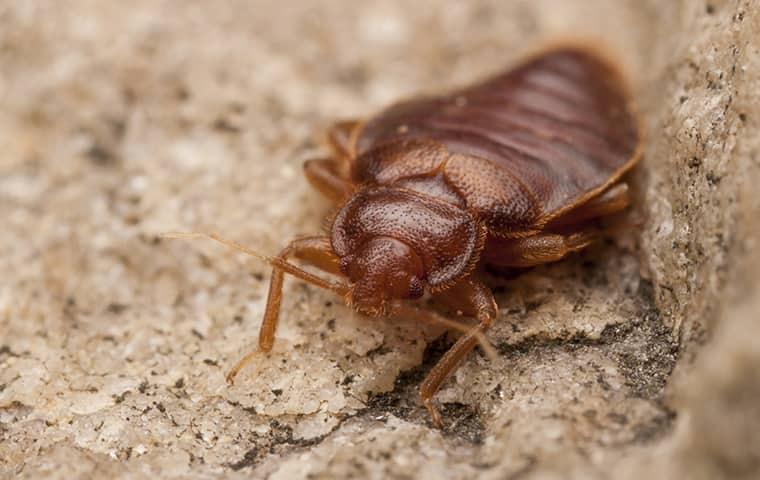 Visual Signs of Bed Bug Activity
Bed bugs may be hard to see, but they certainly aren't difficult to 'feel.' In fact, finding bed bug bites on arms, legs, backs, and stomachs can be the first sign of a bed bug problem. These bites are often large and red in appearance, with swelling that takes several days to subside. If your morning routine often includes itching, scratching, or related uncomfortable feelings, you likely have a problem brewing in the home. Here are some other visual signs of infestation that home and business owners in Kansas City and Overland Park should be aware of:
You may see staining around bed sheets, pillowcases, and mattresses. Dark brown or black splotches indicate excrement, while rusty red spatters could be feeding areas where bed bugs failed to finish their meal.

You may even see a bed bug moving about at night, although this is particularly rare. Bed bugs are nocturnal creatures and are hard to spot during the evening or in dark areas.

Bed bugs leave behind a sweet, musky, lingering odor that some homeowners can identify.

It is important to note that bed bugs can be found in many other areas besides the bedroom, including furniture, books, appliances, and even electrical outlets. If you are concerned about the presence of bed bugs in your Kansas City or Overland Park home, contact Augustine Exterminators, INC. to schedule a thorough inspection.
Beat Baleful Bed Bugs With Augustine Exterminators, INC
There is no good way to beat bed bugs at their own game, especially if they are already entrenched within a home. Prevention steps and home remedies are a great way to keep insects at bay before they ever reach your property. However, they rarely affect rooted infestations in any meaningful ways. If you do spot signs of bed bug activity around your Kansas City home, don't panic. There are steps you can take right now to mitigate your risks and protect yourself from future harm with the experts from Augustine Exterminators, INC.
The crew at Augustine Exterminators, INC offers bed bug control from A to Z. Our treatments are thorough and easy to replicate in many unique properties and environments. These steps include household inspections, pre-treatments, treatments, and follow-ups as needed until your home or business in the Greater Kansas City Metro area is bed bug-free.
If you're experiencing problems with bed bugs or other unwanted pests, the team at Augustine Exterminators, INC is here to help. We have been working with homes and businesses in the Greater Kansas City area since 1966. Whether you're worried about bed bugs or dealing with a current bed bug problem, our team can help. Reach out to us today to learn more.